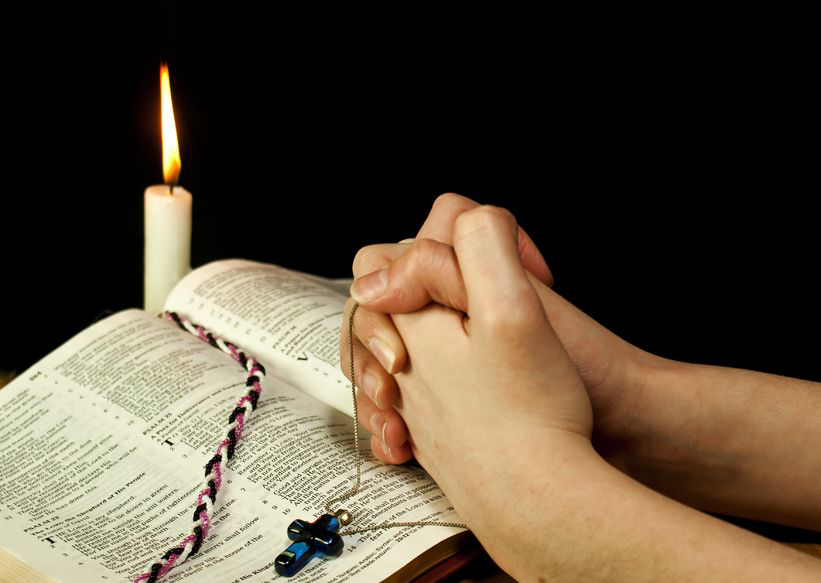 God is light; in him there is no darkness at all. – 1 John 1:5b
I typically start each day with prayer and Bible reading, often locating myself in the living room to avoid disturbing the rest of my family. It's usually dark when I walk in the room because of the early hour and because the blinds are still closed from the previous evening.

After praying one morning, I picked up my Bible and lay on the couch with my head on the arm rest next to one of the windows. As I looked up I saw light peering through the closed slats of the window blind. Intrigued, I stood up, stepped back, and looked straight on at the closed window blind but couldn't see any light coming though. When I lay back on the couch, with my head on the headrest, I could see the light.

Isn't that the way our spiritual lives are sometimes? God is light (1 John 1:5b). He's bright all the time (Matthew 17:2), but we can't always see His light even though it's staring us right in the face. Perhaps we're too busy (Matthew 22:5). Perhaps we're blinded by our own sin (John 12:40). Perhaps we're blinded by the devil (2 Corinthians 4:4). Perhaps we know intellectually that Jesus Christ dwells in our hearts (Colossians 1:27b), but we can't see it or feel it or taste it. Why? We're not looking upward to the source of the light from the right angle.

Do you ever feel like you've lost that close connection you once had with God? I have. Even when I'm consistently practicing the spiritual disciplines of daily Bible reading, confession, prayer, fellowship and church attendance, I'm still plagued at times by memories of past sins or failures, or with terrible thoughts. What a wretched man I am (Romans 7). This is exactly the time when our faith needs to kick in and recall God's promises to us that He has washed us and made us clean (1 Corinthians 6:11). Reject the condemning voice of the devil, in the name of Jesus, and revel in the restoring voice of our savior.
He's got a seat waiting for us in heaven (Ephesians 2:6), but he's got lots of work to do through us before we get there (Ephesians 2:10), so let's give Him our best at whatever He's called us to do.